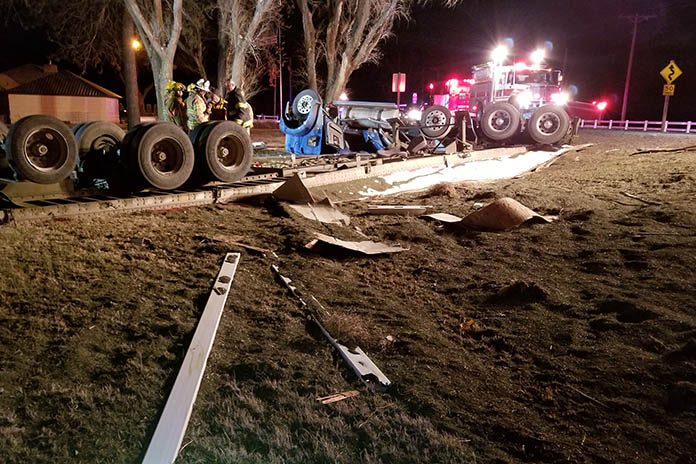 On Friday, January 10, 2020 at approximately 6:24 P.M. Oregon State Police Troopers and emergency personnel responded to a single vehicle crash on Hwy 207 near mile post 19B.
Preliminary investigation revealed that a Freightliner truck pulling a loaded trailer, operated by Phillip Sharkey (56) of Hermiston, was northbound when it struck the guardrail, traveled off the road, and down an embankment.
Sharkey sustained fatal injuries and was pronounced deceased.
OSP was assisted by Boardman Fire, Echo Fire, Umatilla County Fire District #1, Morrow County Sheriff's Department and ODOT