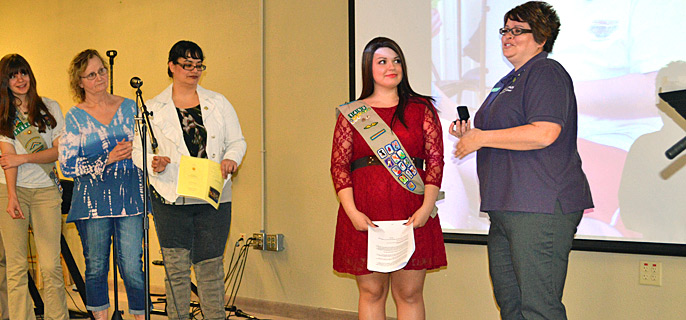 According to a 2010 USDA report, the average middle-income family will spend roughly $12,000 on child-related expenses in their baby's first year of life.
Imagine, then, if you are a young couple or single mother struggling financially. That $12,000 quickly becomes a daunting figure.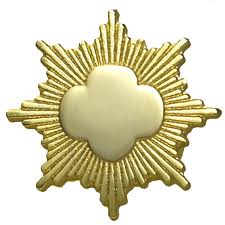 For Hermiston mothers facing an uphill battle to provide for their newborns, their burden was lightened some by the hard work and dedication of Rachel Cruz, a former Hermiston student. Cruz, 18, spent nearly 100 hours over the course of seven months to create The Blessing Room for Pregnancy Care Services, 1055 S. Highway 395, Ste. 111 in Hermiston. The room is stocked with clothes, diapers, formula and other items for babies, as well as a small inventory of maternity clothes for expectant mothers.
For her efforts, Cruz was awarded the Girl Scout Gold Award Tuesday night during a ceremony at New Hope Community Church in Hermiston. The Gold Award is the highest honor a Girl Scout can earn. Gold Award projects require research, planning, development of community resources and long hours to implement the project.
Cruz is the first recipient of the Girl Scout Gold Award in the Hermiston-Pendleton area in 12 years.
"I have always known that I wanted to do something with teen-age pregnancy, but I had no idea how to make the dream a reality," said Cruz, the daughter of Laura Cruz of Hermiston. Then, in February 2011, she heard plans were in the works to open Pregnancy Care Services in Hermiston and Cruz found the vehicle she needed to realize her goal.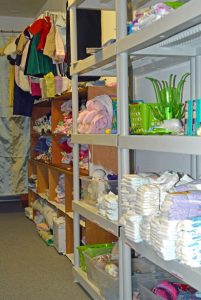 To collect the inventory for The Blessing Room, Cruz organized "Stuff the Bus," in which community members could drop off items at a bus parked near local festivals. She distributed fliers throughout the community to create awareness of her "Stuff the Bus" campaign.
When Pregnancy Care Services opened in June 2011, it did so with a fully-stocked Blessing Room, which continues to be stocked with donations from community members.
Tricia Wattenburger, director of Pregnancy Care Services, said clients earn points by taking parenting classes. Those points, called "Mommy Dollars," can then be used to "purchase" needed items from The Blessing Room.
"All our services are free," Wattenburger said. "Our goal is to increase the education of parents." Services offered include pregnancy tests, peer counseling, mentoring programs and abstinence education. Not all the clients are young, Wattenburger said.
"Some of the women are in their early 40s," she said. Along with providing tests and material items, Wattenburger said Pregnancy Care Services is there to provide reassurance to women who may be afraid of what lies ahead.
"Sometimes it's just nice to have someone to listen to – to have a sounding board," she said.
Cruz, who has been in Girl Scouts since she was 5, said the biggest challenge she faced in completing her project was getting others in the community involved.
"I'm shy and have a hard time requesting help," said Cruz, who is currently taking cosmetology courses at Elite Academy in Yakima, Wash.
The hard work has paid off and her project will end up having a lasting impact not only on the community, but herself.
"The skills I learned will be with me in my future life roles of college student, wife, mother and, hopefully, someday a business owner."