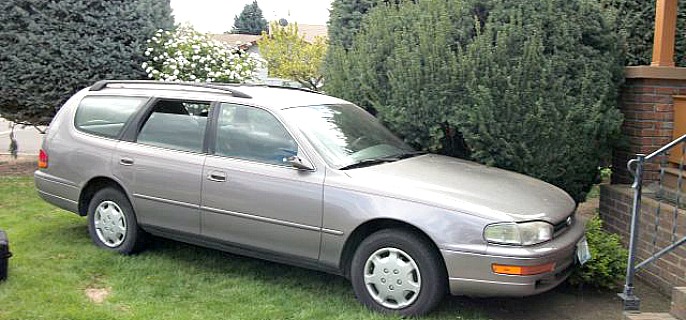 A Walla Walla man was arrested Tuesday afternoon on multiple charges after leading police on a high-speed car chase that ended in the Milton-Freewater area.
Oregon State Police (OSP), with the assistance of Milton-Freewater (MFPD) and Athena police departments, arrested 27-year-old Antonio Saturnino Contreras Tuesday afternoon following an attempt to elude in a stolen vehicle and on foot.
Officers were able to identify Contreras even before apprehending him because he had left his wallet and ID in the car that he abandoned.
The chase began around 10:51 a.m. when an OSP sergeant attempted to stop a 1993 Toyota Camry four-door station wagon displaying Washington license plates northbound on Highway 11 near milepost 14 for a speed violation. The driver failed to yield and sped up in excess of 100 mph attempting to elude the OSP. An Athena police officer joined the OSP for a short distance as the vehicle continued recklessly northbound until OSP terminated the pursuit approaching the south end of Milton-Freewater.
Entering Milton-Freewater, the OSP sergeant spotted the Toyota abandoned at approximately 11 a.m. in the vicinity of S.E. 12th Avenue and S. Main Street where it appears the driver intentionally drove into a yard behind bushes at the bottom of steps leading to next to a house. MFPD joined OSP searching for the driver.
At approximately 12:43 p.m., a citizen reported seeing Contreras in an alley about two blocks from the abandoned car. MFPD and OSP officers took Contreras into custody following a brief foot chase.
Subsequent investigation determined the car was reported stolen to Walla Walla Police Department on Monday.
Contreras, who was wanted on a warrant out of Walla Walla for possession of a stolen vehicle, was lodged in Umatilla County Jail on the following charges:
• Fugitive from Justice (warrant)
• Felony Attempt to Elude in a Vehicle
• Misdemeanor Attempt to Elude on Foot
• Unauthorized Use of a Motor Vehicle
• Reckless Driving
• Recklessly Endangering Another Person
• Unlawful Possession of a Controlled Substance – Methamphetamine
• Misdemeanor Driving While Revoked
More Stories from Northeast Oregon Now:
Umatilla Council Selects Meade's Replacement
UHS Robotics Team Qualifies for World Championships
Art Competition Open to Area Students