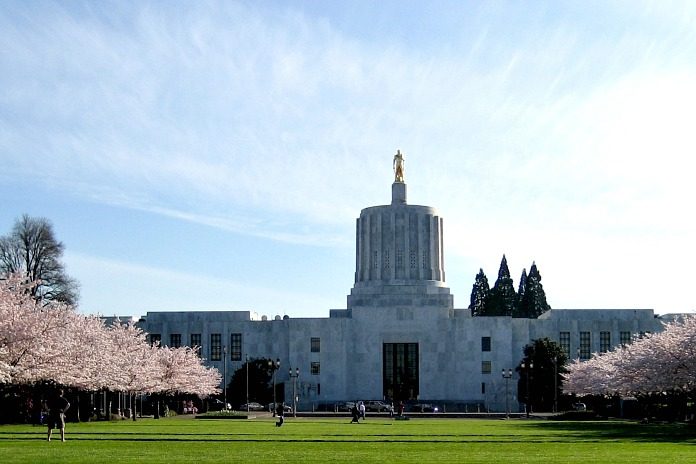 Oregon State Rep. Greg Smith (GOP-Heppner) joined with members of the Oregon House of Representatives on Wednesday to pass the 2017-2019 budget for the Oregon State Police (OSP). The budget restores funding for the Eastern Oregon Forensic Lab in Pendleton, which was slated to be eliminated in the Governor's proposed budget.
HB 5031-A, allocates $427,865,128 to the Oregon State Police Department, equaling a 4.3 percent increase over the agency's 2015-2016 budget. In addition to current service level funding, the Joint Committee on Ways and Means restored funding for the Eastern Oregon Forensic Laboratory in Pendleton. The committee also funded Policy Option Package (POP) 121, which provides $1,005,000 additional funding to the lab. $370,645 will be additional on-going funding on top of their current base funding. The remaining POP funding is one-time expenses for moving the Eastern Oregon Forensic Laboratory from its current location into space more suitable for laboratory operations. Funding for this package was taken from marijuana tax revenue.
"Restoring funding of the Eastern Oregon Forensic Lab was a primary focus for myself and many who testified at the Joint Ways and Means public hearing in Hermiston earlier this year," said Smith. "The facility is the only forensic lab in all of Eastern Oregon, and a significant tool for our local and regional law enforcement departments."
The functions of the Oregon State Police include patrol services, criminal investigations, forensic lab services, fish and wildlife law enforcement, law enforcement information management and gaming law enforcement. The agency also houses the offices of the State Medical Examiner and State Fire Marshal.
"Our OSP troopers and their families are dedicated members of our communities. I am proud to support this budget which includes investments to protect individuals, our communities, and our troopers," said Smith.