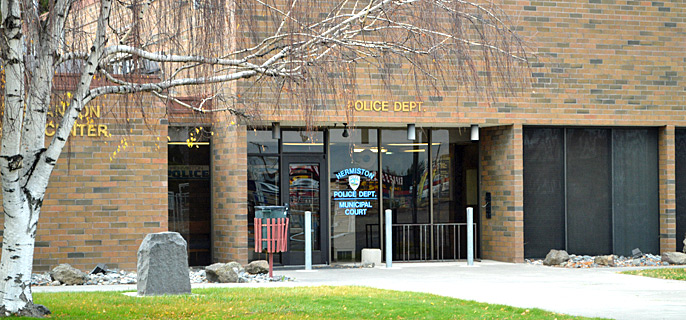 Hermiston area residents are urged to be aware of a telephone scam after a local couple reported receiving a call allegedly from the Hermiston Police Department and the FBI claiming to have a large sum of money the couple had "won."
In order to claim the winnings, however, the scammers are asking the "winners" to send upwards of $900 in order for the money to be released to them.
Hermiston Crime Prevention Officer Erica Sandoval said the scam is similar one that was perpetrated in the Hermiston area in December. That scam involved people claiming to be from Publisher's Clearinghouse who were asking "winners" to send hundreds of dollars to cover taxes or insurance charges prior to receiving their money.
On Thursday, Sandoval said a Hermiston resident contacted the HPD to report a similar scam but with a few significant additions. In this recent report, the perpetrator identified himself as "Walter Simmons" from the FBI. He went on to explain to the residents that they would be contacted by a specific Hermiston police officer who would have paperwork for them to complete in order to claim their winnings. This caller even claimed that Hermiston Police Chief Jason Edmiston would also be calling with information. Later in the evening, the reporting resident received not only a call from someone claiming to be a Hermiston police officer but they also received an additional call from the "Chief" who gave them additional information about getting their "winnings."
Sandoval said the couple were suspicious, ended their involvement with the caller and reported the incident to the police.
"We are reminding our community to be very vigilant to these types of calls and scam attempts and to check in with loved ones to educate them as well about being on the lookout for these perpetrators," Sandoval said. "We'd like to remind everyone that the Hermiston Police Department would never be involved or participate in the transfer of money unless it is something that has been seized in the line of duty. We would also not be a representative of any business such as Publisher's Clearinghouse or be an agent to and winnings."
If anyone has questions or concerns, call or e-mail Sandoval at 541-667-5112 or esandoval@hermiston.or.us.