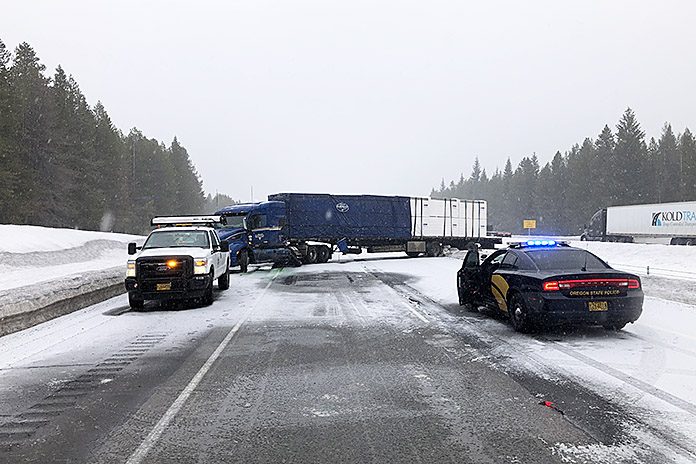 Interstate 84 westbound lanes are now open in eastern Oregon.
The eastbound lanes were open around 12:30 p.m. Both OR 204 and OR 245 are also now open.
Both freeways were closed around 9:30 a.m. due to multiple crashes. Winter is still here, so plan for winter conditions, especially in mountain pass areas. For updates check TripCheck.com.