Local law enforcement worked together to recover an expensive industrial mower that was reported stolen back in May.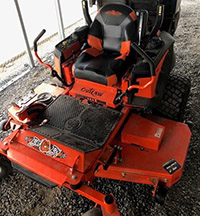 Lt. Randy Studebaker of the Hermiston Police Department said HPD, with the help of the Umatilla County Sheriff's Office and Stanfield Police Department, recovered the mower and have identified a suspect in the theft.
The mower, valued at more than $10,000, was stolen from property on the 1500 block of East Diagonal Boulevard.
"Criminals don't pay attention to jurisdictional boundaries so federal, state, and local law enforcement throughout our region routinely cooperate with each other to solve cases," he said. "This is just one example."
Studebaker said the investigation is ongoing.