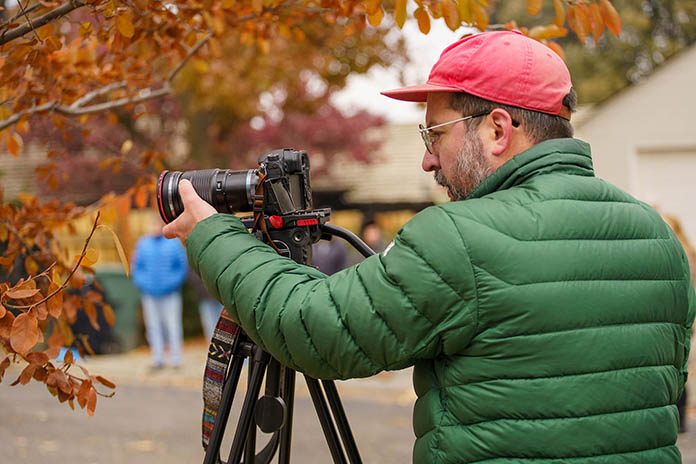 Local artist Tim Mustoe is wading through the challenges of making a documentary, yet still maintains that "there's never been a better time in the history of cinema to tell a story through film."
Mustoe will share the challenges, successes, and the large number of behind-the-scenes work that makes up documentary filmmaking on Saturday, March 18 at the Pendleton Center for the Arts. Tim Mustoe: The Anatomy of a Scene begins at 2 p.m., and is free to the public.
His current project focuses on his great-great-grandfather, Frederic Müller, who was sent to the Mauthausen concentration camp as a political prisoner during World War II. Mustoe has been working with local historian Anthony Bowman to make sure that every detail of the props and costumes in the period scenes are true to history. History buffs, film buffs, and anyone who is interested in learning more about storytelling and documentary filmmaking as an art form are encouraged to attend.
More information is available by calling the Pendleton Center for the Arts at 541-278-9201 or visiting the center's website.