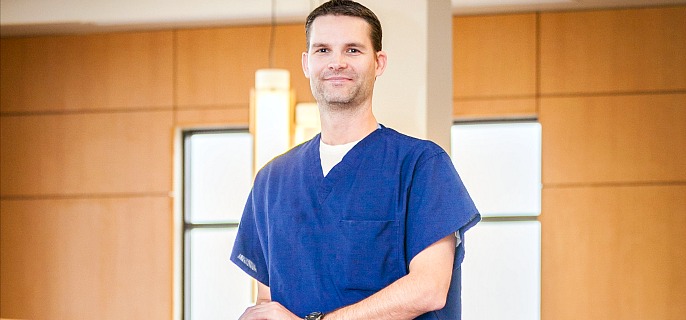 A new minimally invasive procedure for treating a serious medical condition known as venous reflux disease – (also known as varicose veins) is being introduced to Umatilla and Morrow counties by Christopher Keeler, D.O., general and vascular surgeon of Good Shepherd Surgical Specialists.
An estimated 25 million Americans suffer from severe and diseased varicose veins which cause pain, swelling, discomfort and can disfigure legs.
The procedure, known as endovenous radiofrequency ablation, is a minimally invasive technique performed under a local anesthetic in the convenience of the Good Shepherd Medical Plaza Surgical Services office.
"No need for a standard operating room for this procedure and patients are in and out on the same day," said Keeler. "A small device is inserted into the vein and transmits radiofrequency energy that heats and seals the vein walls. The body subsequently reroutes blood flow through healthier leg veins, restoring circulation and healing varicose vein symptoms quickly.
"My patients are truly amazed at how quick the procedure is and how little discomfort they feel. In a matter of minutes I am able to close the diseased vein and the patient is then on the road to recovery."
Clinical studies have found this procedure more than 97 percent effective at the one year follow-up visit and virtually painless for most patients. As a medical necessity, the procedure is covered by Medicare and most private health insurance plans. A primary care doctor referral may be a requirement with some insurance plans.
The radiofrequency ablation varicose vein procedure is offered by Keeler, part of Good Shepherd Surgical Specialists, located at the Good Shepherd Medical Plaza, 620 11th St., Suite 202, in Hermiston. Good Shepherd Surgical Specialists also offer minimally invasive laparoscopic, breast, vascular, urology, and da Vinci robotic surgery. For more information about the minimally invasive radiofrequency ablation procedure, please call 541-667-3804.