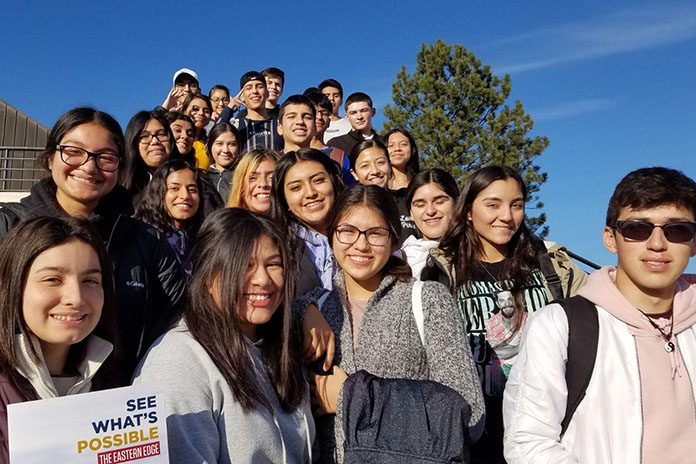 A group of 33 high school students from eastern Oregon school districts had the chance to visit Eastern Oregon University last week and earn some college credit at the same time.
The CLEP Day at EOU was organized by the Migrant Education Program of the InterMountain Education Service District (IMESD). In addition to touring the campus and experiencing an actual college class, the students were able to take the CLEP test for Spanish. CLEP stands for College Level Examination Program, an exam that tests a person for college level knowledge of a particular subject; if a person passes the exam, they earn college credit as if they had actually taken the courses.
Kris Mulvihill and Brenda Flores, IMESD's two Migrant Education Graduation Specialists, organized the event, along with Cristian Anguiano, Outreach Coordinator at EOU. Participating students were from McLoughlin High School, Riverside Jr/Sr High and Irrigon Jr/Sr High School, Umatilla High School, and Hermiston High School.
According to Mulvihill, all the students who participated earned at least 12 college credits by taking the CLEP test that day and most earned 24 college credits. "This was a wonderful opportunity for our students to not only experience a college campus, but to get a step ahead on college credits before they even go to college," Mulvihill said.