Brian J. Piper died on April 11, 2014 at his home in Hermiston at the age of 48.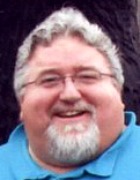 He was born on June 3, 1965 in Columbus, Ohio to James and Ethelyn Doney Piper. Brian was raised in a military family all over the world until moving to Hermiston in 1978. He attended Armand Larive Middle School and then Hermiston High School where he participated in football, baseball, and wrestling.
Brian graduated from HHS in the class of 1984. Brian married Kathy Caswell on Jan. 24, 1987 in Hermiston. He worked as a salesman for Swain Motors/Harley Swain Subaru in Hermiston for many years and was currently the finance manager for Swain Motors. Brian was very active in the Boy Scouts, Relay for Life, and had been with Northeast Bowhunters Club for many years. He enjoyed hunting, fishing, golfing, camping, archery, and cherished his time spent with his family.
He is survived by his wife, Kathy Piper, Hermiston; children, Bryan Piper and wife Crystal, Bremerton, Wash., and Brandon Piper and Sam Hampton, Hermiston, Tiffanie Piper, Hermiston, and Nikki Rider and Jake Rider, Hermiston, Stephanie Matheson, Leander, Texas; parents, Jim and Hermie Piper, Irrigon; Lyn Piper and Craig Gross, Boise, Idaho; mother-in-law, Mae Caswell, Hermiston; brothers, Greg Piper and wife Beth, Pilot Rock, and Scott Feeney and wife Suzanne, MA; sisters, Lorie Clark and husband Cory, Fla., Cheryl Hamman, Mountain Home, Idaho, Michelle Piper, Nampa, Idaho, and Jeanne Dohrman and husband Paul, Canon City, Colo.; 12 grandchildren by blood and by love and several nieces and nephews.
Brian was preceded in death by his father-in-law, Michael Caswell; grandparents, Joe and Erna Gettman, and Jim and Hannah Piper. 
   
A celebration of life service and potluck will be held on Friday, April 18, 2014 at 1 p.m. at Hat Rock State Park. 
Contributions may be made in Brian's memory to the American Cancer Society Relay for Life.
Please sign the condolence book at burnsmortuaryhermiston.com.
Burns Mortuary of Hermiston is in care of arrangements.