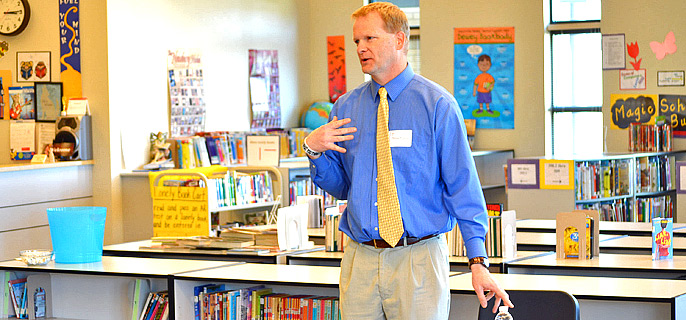 Hermiston School District Superintendent Dr. Fred Maiocco said on Tuesday that he will recommend Michael Roberts to the Board of Education for appointment as principal of Desert View Elementary School, beginning July 1.
The board will consider Roberts' appointment at its May 13, regular meeting. Roberts currently serves as the assistant principal of Housel Middle School in the Prosser, Wash., school district, a position he has held since 2007. Roberts received his bachelor of arts in elementary education from Washington State University in 1999 and his master's degree in education administration from Azusa Pacific University in California.
Roberts originally comes from Pendleton, where he still has family ties. He previously served as a middle school and high school language arts and history teacher, prior to moving into administration. In 2012, he was named Assistant Principal of the Year by the Three Rivers' Principals' Association, representing schools across all of southeastern Washington.
"I am extremely grateful to the Prosser School District and Housel Middle School for the valuable experiences and invaluable relationships I have built over the last six years," Roberts said. "Although I will miss the wonderful staff and families in Prosser, I look forward to the opportunity to develop meaningful and productive relationships with the Desert View family and Hermiston School District."
Roberts, who was also a finalist for the principal position at West Park Elementary School, will replace Mike Scott, who is stepping down from his duties at the end of the school year.
The Hermiston school board will vote to hire Roberts at its May 13 regular meeting. The recommendation to hire Roberts comes after an extensive hiring process, which spanned several months.