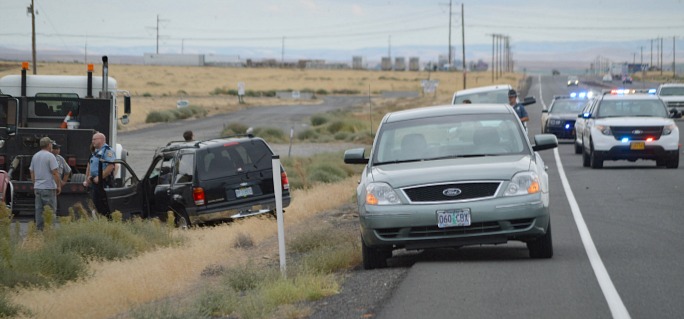 A Hermiston man suspected in a theft at Pilot Truck Stop in Stanfield faces several charges after wrecking his car on Highway 395 minutes after leaving the truck stop.
According to Hermiston Police Chief Jason Edmiston, Vincent Lee Coble had just left the truck stop in Stanfield and was traveling north on S. Highway 395 in a Ford Explorer when he went off the road while trying to use his cell phone. Edmiston said he overcorrected and rolled his vehicle near Denny's restaurant. The accident occurred around 2:30 p.m.
Coble was taken to the Hermiston Police Department and yielded a 0.21 percent blood alcohol content on an intoxilyzer. He was cited on charges of driving under the influence of intoxicants and reckless driving.
Coble was then taken into custody by Stanfield police on a charge of second-degree theft for the incident at Pilot Truck Stop. He was then lodged in Umatilla County Jail.