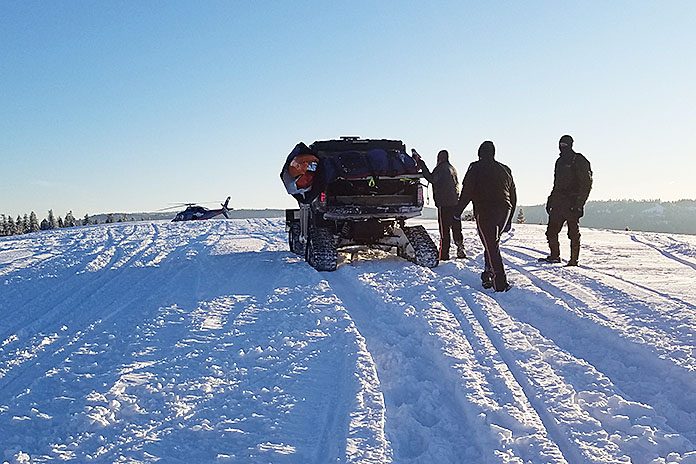 A snowmobile rider was rescued Sunday afternoon following an accident in which the snowmobile landed on top of the victim.
The accident occurred around 1 p.m. on USFS 31 about a mile north of Ruckel Junction. A Umatilla County Sheriff's Office deputy responded to the location of the crash and found the victim, a 56-year-old male, had been thrown from his snowmobile while navigating an embankment. The snowmobile had then landed on top of him.
The sheriff's office said the patient was experiencing significant pain in his chest and left side, causing concerns with moving him. The deputy and other snowmobilers on scene covered the patient with rescue tarps and blankets to maintain body temperature.
The location of the crash and the patient's injuries required some coordination to safely transport him. Lifeflight and Search and Rescue from both Union and Umatilla County were called to the scene. Ambulances were only able to get within nine miles of the crash site and transporting the patient across the rugged terrain was not the best option.
Lifeflight responded and established a landing zone on Ruckel Ridge just east of the crash site. Union County Search and Rescue members and the snowmobilers on scene transported members of Lifelight and equipment to the patient.
Umatilla County Search and Rescue members were then able to carefully load the patient on their utility terrain vehicle and transport him to the landing zone. At about 4 p.m., the patient was loaded onto Lifeflight and flown to Walla Walla.