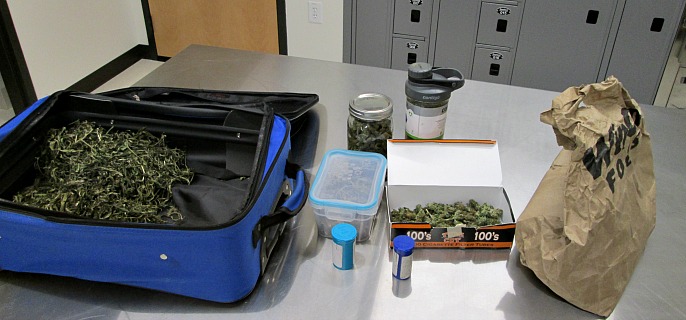 An Oregon man attempted to swap a pound of marijuana in exchange for a snowmobile. Unfortunately for the would-be snowmobiler, the owner was an Oregon State Police trooper.
According to the OSP, on Saturday, Oct. 15, Jason Owen, 29, of Sandy, contacted the owner of snowmobile who had listed it on Craigslist. Owen asked the owner if he would consider trading the snowmobile for a pound of weed. The trooper then notified his supervisor.
Later than evening, the trooper agreed to meet Owen and discuss the trade at the Pilot gas station in Brooks. An unmarked police vehicle observed the suspect driving around in the parking lot. Several marked patrol cars initiated a traffic stop. Upon contact, the trooper identified himself and explained that Owen was committing a crime. According to the OSP, Owen had one and a half pounds of marijuana in his vehicle, which was impounded due to his suspended driving status. Owen was cited and released on scene on charges of adult possession of marijuana, adult delivery of marijuana, and driving with a suspended license for the possession and delivery of marijuana as well as driving while suspended-misdemeanor.
A 26-year-old female passenger was not charged during the incident.
In Oregon, it's legal for adults 21 and older to possess up to 8 ounces of marijuana in their home and 1 ounces outside the home. All sales and purchases must be made through an OLCC retailer or an Oregon Health Authority registered medical marijuana dispensary.