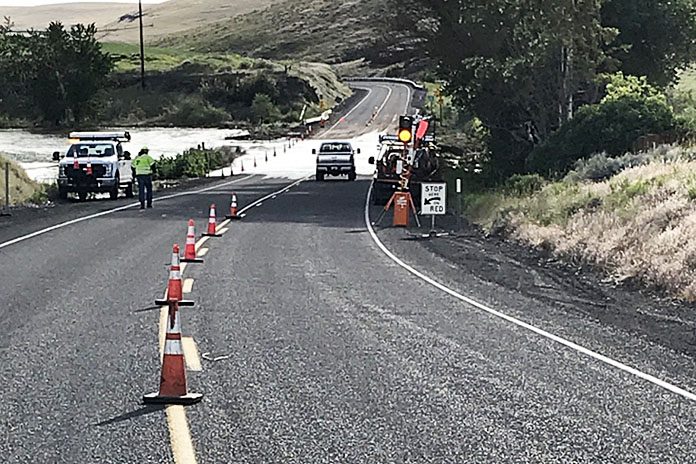 Most Eastern Oregon highways are back open as waters recede, but some sections have water on the roadway with automated flagging in place, while others have cones and signs altering motorists.
The Oregon Department of Transportation reported the following highway openings as of Thursday evening:
U.S. 395 is now open. Motorists should use caution and expect some road damage, mileposts 15-90. Also, expect traffic control with automated flagging at milepost 17 due to water in the highway.
OR 244 is now open. Be alert: cones and signs mark hazards along mileposts 0-45.
OR 237 is open, but there is high water around milepost 2 between La Grande and Cove. Watch for signs and cones along both edges of the highway.
See www.TripCheck.com for the latest.