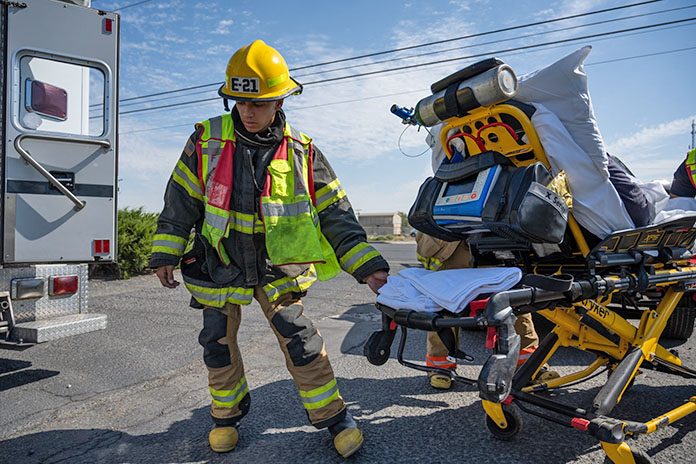 One person was transported to the hospital Wednesday morning following a motor vehicle accident in Hermiston.
At 10:32 a.m. Umatilla County Fire District #1 (UCFD#1) responded to an accident at the intersection of Highway 395 and Sturgis Street involving a Ford Focus and a truck pulling a trailer.
Upon arrival, crews evaluated both people involved in the accident. One patient was taken to Good Shepherd Medical Center with a minor injury and the other refused to be transported.
According to UCFD#1, crews used extrication equipment to raise the trailer involved in the accident back on to the tow hitch so they could move it out of the way of traffic.