Umatilla County Search and Rescue and the Oregon State Police will conduct a multi-agency search near Meacham this weekend for a missing 56-year-old female.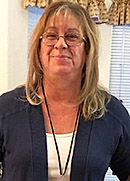 Deborah Hendrichs of Star, Idaho was reported missing on Jan. 11. The search area will concentrate on areas surrounding the eastbound side of Interstate 84 near milepost 238, where her abandoned vehicle was found after she was reported missing. The missing person case originated out of Ada County Sheriff's Office in Idaho.
The Umatilla County Sheriff's Office (UCSO) said the search is scheduled to begin at approximately 8 a.m. on Saturday, May 8 and continue through May 9, depending on results.
Approximately 90 personnel have committed to assist in the search, including up to 10 K9 teams, four drones and about 35 ground searchers. The actual number will not be known until participants check in on Saturday morning. Search areas include along I-84, portions of Kamela Highway, Hancock Road, the I-84 interchange bridge and road toward Meacham, the railroad and bridge, the road into Meacham Lake, area creeks, bodies of water and wooded land. The objective of this search is to locate any possible remains of Hendrichs or any items she may have had on her person at the time of her disappearance.
Oregon Department of Transportation (ODOT) personnel and Union Pacific Railroad have provided a liaison to ensure safety of the search personnel because the area includes both the interstate and railroad lines. ODOT also provided the location for an Incident Command post and will allow search crews to use both the power and portable bathrooms at that sight. Union Pacific Railroad, Cunningham Sheep Company Ranch and Hancock Timber Resource Group have been contacted and are cooperating with searchers, since a large portion of the search area is owned by these businesses.
UCSO is asking that the general public remain out of the area unless they are residents. Hunters with spring turkey or bear tags are asked to be aware there are searchers in the area and to choose an alternate hunt location during those days.
Residents in the search area, especially in the Meacham Lake area, should expect drones to be flying overhead during this operation. UCSO said the drones will not be concentrating on occupied areas or invading privacy of homes or their surrounding property, but will be concentrating on areas away from occupied buildings and bodies of water. Searchers on the ground will also be staying away from occupied homes and private property.
A website has been developed for information on this mission.