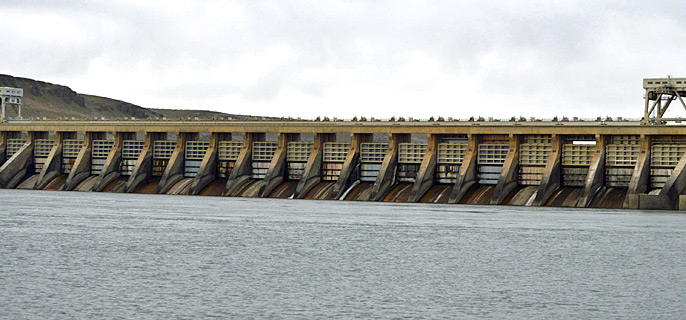 The U.S. Army Corps of Engineers will close navigation locks at dams on the Columbia and Snake rivers in March to conduct routine annual inspections, preventative maintenance and repairs to major lock systems like gates, valves, pumps and electrical gear.
All Walla Walla and Portland districts' navigation locks will close to recreational and commercial river traffic at 6 a.m. on Saturday, March 1.
In the Walla Walla District, McNary Dam's navigation lock, located at the Columbia River, will reopen at 11:59 p.m. on Saturday, March 15.
The Corps coordinates these annual closures with inland shippers and cruise lines to achieve minimal impact to the various industries that use the locks.
The Corps' Portland and Walla Walla districts maintain the commercial navigation route from the Pacific Ocean 465 miles inland to Lewiston, Idaho. The Columbia-Snake navigation system accommodated an average of 17.5 million short tons of cargo annually from 1999 to 2008, according to the Corps' Waterborne Commerce Statistics Center. Ten million tons equals about 2,700 barges, 100,000 railcars or 350,000 semi-trucks.
More Stories From Northeast Oregon Now:
Eastbound Lanes on I-84 to Re-Open Monday
Grants Available to Oregon Shooting Ranges
Walden Calls for Investigation into Cover Oregon
Boardman Honors Citizens at Awards Banquet