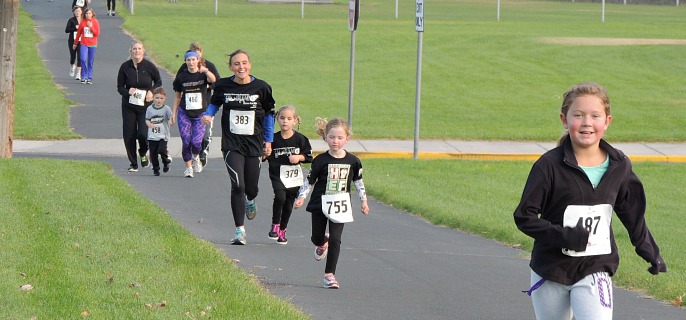 Nearly 200 people turned out on Saturday for the ninth annual Hermiston Education Foundation's Fun Run/Walk.
Participants competed in 1-mile or 5K runs or walks. There were also a couple of contests in which participants could vote for the school they attend and the school with the most votes – Rocky Heights Elementary School – received $100 from the Hermiston Education Foundation. Desert View Elementary School received $75, and West Park Elementary received $50.
Desert View won the Fleet of Foot Award for having the most participants in the fun run, with Rocky Heights having the third most participants, and West Park with the third most.
The event was supported by 24 local sponsors.