The Port of Morrow announced that the SAGE Center in Boardman will be expanding in the first quarter of 2023.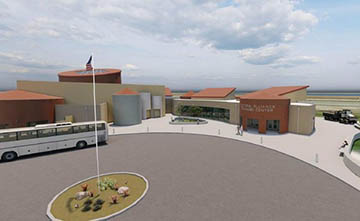 The port announced plans to build a new 1,500-square-foot event center.
The new center will be used for job fairs, workforce training, women and minority leadership conferences, health education, small business development enrichment, and events focused on community inclusiveness.
House Bill 2006, which was passed at the end of the 2021 Oregon Legislative session, appropriates $4.3 million for the construction of the facility.