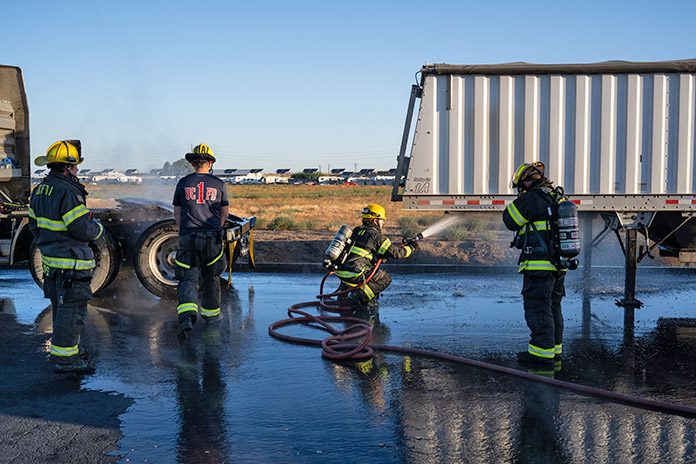 No injuries were reported Thursday morning when a semi-truck caught fire at the Space Age fuel station.
Umatilla County Fire District #1 was dispatched just before 7 a.m. to a vehicle fire at Space Age on Highway 207. Upon arrival, crews stretched the booster reel off Engine 21 to put water on the semi-truck's brakes that were smoking.
The fire district gave a shout out to a "fast-thinking Space Age employee who used a fire extinguisher to stop the flames from spreading."
UCFD #1's responding units on scene were Battalion Chief 21, Engine 21 and Engine 22.