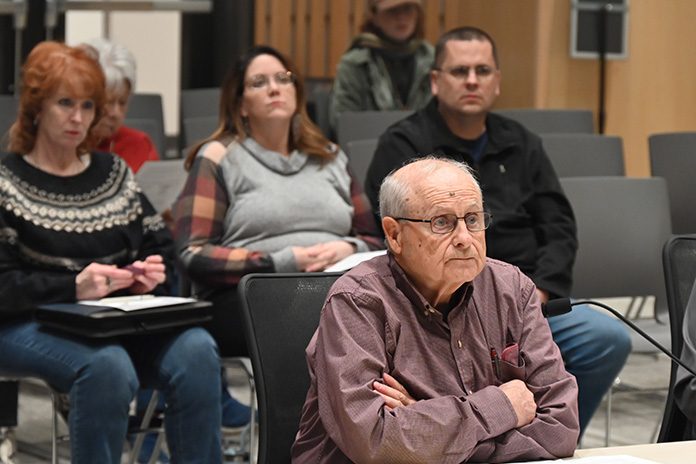 "A generation which ignores history has no past – and no future."
Writer Robert Heinlein said that many years ago. Just last night, Dennis Doherty was among those who went before the Hermiston City Council to see about preserving Hermiston's history.
Doherty, along with Steve Meyers and Hermiston Librarian Mark Rose, asked the city to partner with their group to convert the Carnegie Building on Gladys Avenue into a museum and cultural center.
Prior to Monday's council meeting, Doherty talked about the importance of preserving the city's history.
"We want something that will last and showcase what this community was and what it has become," said Doherty.
Doherty, along with his wife, Anne, and others formed the Hermiston Historical and Cultural Society, a 501 (c) (3) organization last summer with the purpose of establishing a center to preserve Hermiston's past. They want that center to be housed in what they hope will also be a restored historic landmark.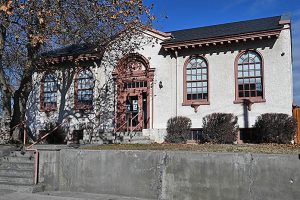 The Carnegie  Building was completed in 1919 with a grant from the Carnegie Foundation. It served as the city's library until 1989. Since then, it has been home for the city's building department until the new city hall was opened in October.
Doherty, a former longtime Umatilla County commissioner, said his group is committed to the project and hopes the city gets behind it.
"We have a decent idea that actually has merit," Doherty said. "If we take it seriously, the city will take it seriously."
Doherty's group envisions an initial phase of the museum's content to focus on a range of topics including:
Tribal traditions
Pioneer and Early Trails
Early Hermiston
The Carnegie Building
The arrival of the depot ordnance
McNary Dam
The irrigated agricultural revolution
Hermiston today
At Monday night's council meeting, Doherty said the project's chances of success will greatly improve if the city is behind it.
"I've lived here long enough to know many of the things that have been successful in Hermiston have had the city's support," he said.
Doherty said the time to act is now before Hermiston's history vanishes. Many important historical items have already been lost, he said.
For all its history, some have said that Hermiston has actually done a pretty poor job of preserving it. It's one of the few cities of its size that does not have a museum or cultural center. Down Interstate 84, The Dalles has 20 cultural nonprofit organizations, according to culturaltrust.org. Pendleton has 15, and La Grande has nine. Hermiston, which is the largest city in Eastern Oregon, has four, although none of them other than the Friends of the Hermiston Library have anything to do with preserving Hermiston's history.
"If something isn't preserved, it may never be seen and it may never be known," Doherty told the council. "Our goal is to assure Hermiston's history is seen and known."
Doherty said the project is in its infancy and conceptual details haven't been outlined. He said the group wants to go slowly and build consensus among the community. The group is putting together a website that will serve as a virtual museum until a physical museum can be acquired. It will also give people a chance to donate to the project.
Hermiston Mayor Dave Drotzmann applauded the group's effort, but said the city would need time to consider the proposal and determine how much money the city could contribute if it decides to get behind it. He said current programs will need to be prioritized before money can be spent on new projects. Drotzmann, however, said the city wasn't saying no.
"I've long felt that site should be some sort of historical center and remain a lasting piece of our community," he said.
Doherty said he is aware the city has been considering what to do with the Carnegie Building for some time and that turning it into a museum would be an appropriate choice.
"We think it's a good time to re-purpose that building," he said. "You have a need, and we would like to help you fill it."
For more information on the project, contact info@hermistonmuseum.org.