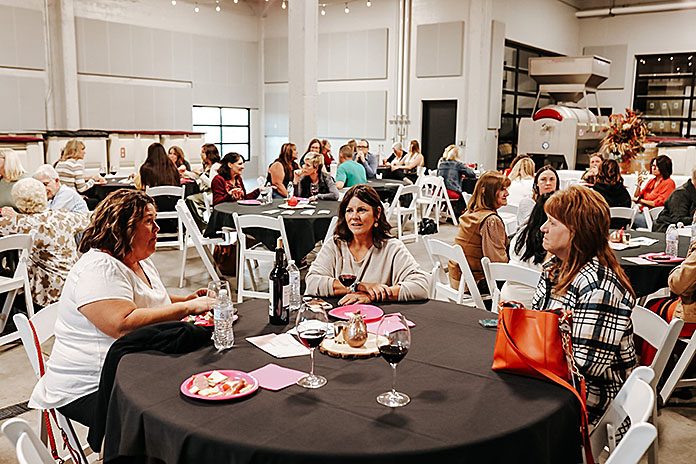 One woman with $100 can make a small difference, but 100 or more women each with $100 can make a big difference.
That was the case last week when the local nonprofit 100 Women Who Care Eastern Oregon held a fund-raising and awards ceremony at Echo Ridge Cellars.
Holly Woods founded the local chapter of 100 Women Who Care, a national nonprofit organization. Woods, branch manager of Academy Mortgage in Hermiston, said she heard about the organization from another Academy Mortgage branch manager in Walla Walla.
The goal of each group is to get at least 100 women together who will meet twice a year, donate $100 each, and then pick a worthy cause to award the money.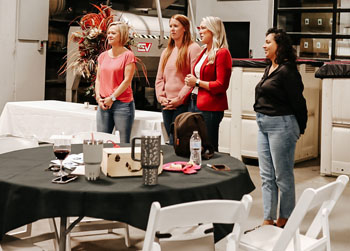 "I thought this looks really cool," Woods said. "Such a simple idea could result in such a tangible outcome."
More than two dozen nonprofits signed up to be considered for last week's fund-raising event. The names were thrown in a hat and three were pulled out and selected as finalists. Those three were the Pendleton Animal Welfare Shelter or PAWS, as well as Martha's House and Community Counseling Solutions, both in Hermiston.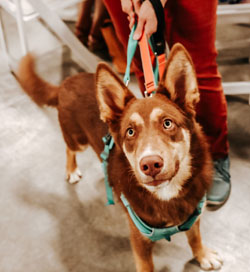 At the Oct. 19 event, each of three finalists had 15 minutes to make their case before the women voted. The winner was PAWS, which received $9,200.
Woods said the group also was able to raise an additional $500-plus for both Martha's House and Community Counseling Solutions.
The Oct. 19 event was the third one held by 100 Women Who Care Eastern Oregon. Last December, the group awarded funding to Made to Thrive, which then directed the money toward the construction of a park. This past spring, Stepping Stones Alliance was selected to receive money and used it to build huts for Project PATH, a homeless shelter off Highway 395.
For more information about 100 Women Who Care Eastern Oregon, visit the group's website or Facebook page.