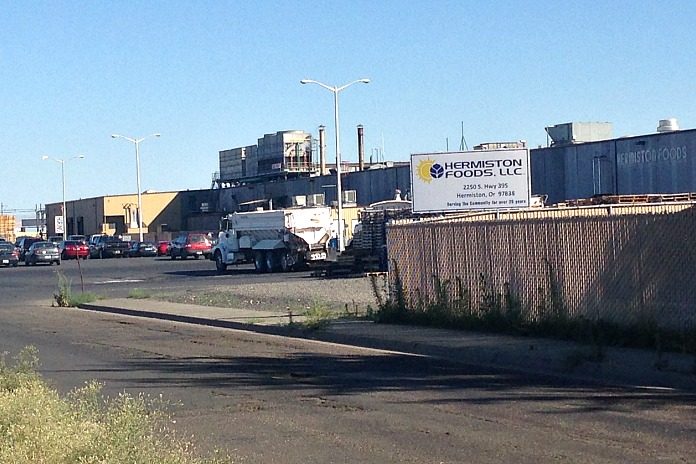 NORPAC Foods, a fruit and vegetable processor representing more than 200 Oregon growers, has sold its canning business to Seneca FoodsCorp and will close its Hermiston plant by the end of 2017, the Salem Statesman Journal reports.
Hermiston Foods is the cooperative's smallest operation, employing full-time, part-time and seasonal employees.
NORPAC is closing its Hermiston facility to consolidate operations into its Brooks, Ore., and Quincy, Wash., facilities, the paper said. The plant celebrated its 25th anniversary two years ago.
"The transition away from our canning business and the closure of our Hermiston processing facility will help us drive efficiencies and reduce operational complexities as we invest in continued growth and innovation in our frozen product lines," NORPAC CEO Shawn Campbell said in the statement, the paper reported.
Hermiston Foods operates as a frozen food and vegetable processing company. The company was founded in 1991 and is based at 2250 Highway 395 South. The plant has about 15 full-time salaried employees, about 25 full-time hourly employees and about 180 season workers.
Click here for the Statesman Journal article.