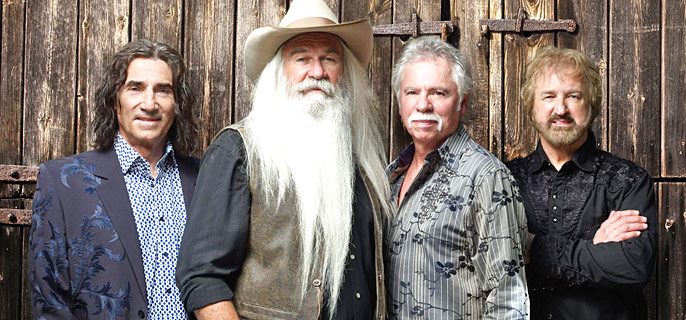 The Oak Ridge Boys will be among the headlining entertainment at the 2014 Umatilla County Fair.
Fair officials released the entertainment lineup for three of the five days on Friday. Also performing during fair week will be Uncle Kracker on Tuesday and Phil Vassar on Saturday night. The Oak Ridge Boys will take the stage on Wednesday. The entertainment for Thursday and Friday nights will be released at a later date.
"We also offer a reserved seating option which allows you to view the concerts from individual seats in front of the stage," said Fairground Manager Peggy Anderson. "There are 400 reserved seats available for each concert." Reserved seats will cost $10 and will go on sale on Friday, March 14 at 8 a.m. at the fair office, 515 W. Orchard Ave. Office hours are 8 a.m. to 5 p.m., Monday through Friday. Tickets cannot be purchased over the phone prior to March 14. General concert seating is included with the cost of fair admission.
For more information, contact the Umatilla County Fair office at 541-567-6121 or by email at fair@umatillacounty.net .