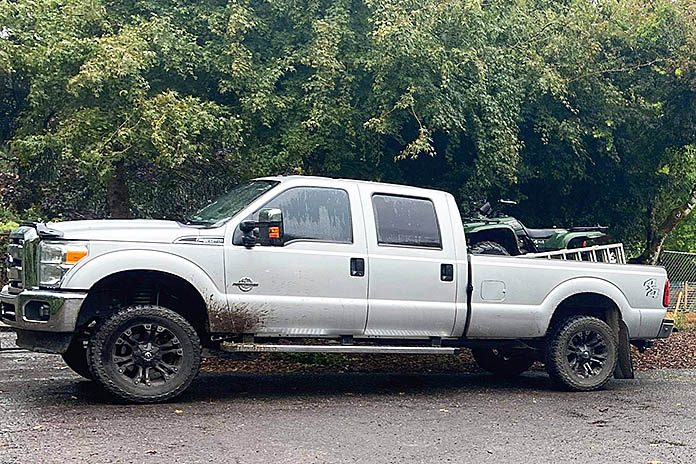 The Oregon State Police (OSP) is seeking help from the public regarding a severely injured hunter who was found Saturday in Sherman County.

On Sept. 25 at approximately 11:58 a.m., OSP received a 911 call for a welfare check of a man lying face down in the gravel in front of his silver 2015 Ford F350 crew cab pulling his 2019 Keystone Cougar travel trailer. Troopers found a truck and trailer matching that description on Interstate 84 exit 109 westbound parked at the bottom of the off-ramp.
Troopers located the driver, who was now behind the wheel of the truck and unresponsive. The driver was identified as 38-year-old Derek Martell of Veneta. Martell had severe head trauma and was LifeFlighted to an area hospital for treatment. According to the OSP, Martell was returning home to Veneta from an elk hunting trip in Eastern Oregon with friends.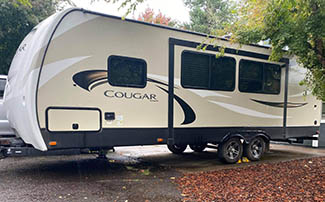 According to the OSP, Martell spoke to his wife at 11:30 a.m. on Saturday and there were no reported issues. The 911 call was received 28 minutes later. Troopers located Martell at 12:26 p.m. and requested EMS at 12:27 p.m. Martell is reported to be home and recovering.
The OSP is requesting anyone who might have been traveling from Arlington to Rufus during that time of day or anyone with information regarding the incident to contact Oregon State Police Dispatch at 1-800-442-2068 or *OSP from your mobile device and reference case #: SP21274660.