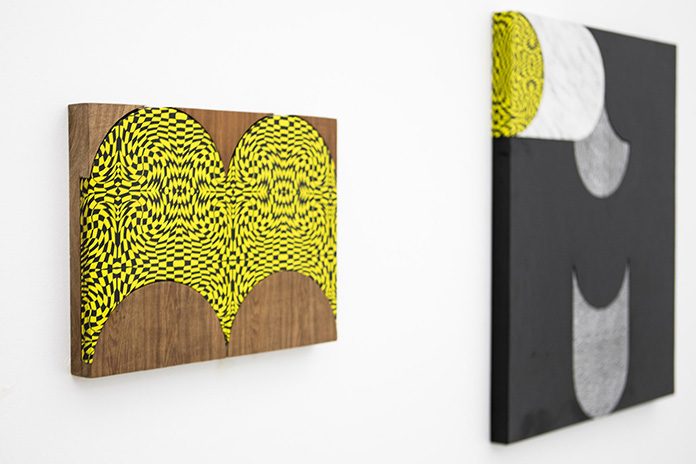 The Pendleton Center for the Arts kicks off its 2020 exhibit series on Wednesday, Feb. 5 with gallery receptions for two artists from 5:30 to 7 p.m. The event is free and open to the public.
Walla Walla artist Jay Anderson will show new work in the East Oregonian Gallery. His mixed media work raises questions that are of our particular time and place. Facts are no longer factual. The internet and social media are invisibly woven around us, following along with our every step. News outlets are tailored to every point of view, any opinion can be substantiated. What information can we use as fact from our surrounding world to gather conclusions of what our eyes, ears, and guts are telling us? What is "fake" and what is "real?"
Anderson double majored in art history and interdisciplinary visual art at University of Washington. He received his master of fine arts from the School of Visual Arts in New York. More information is available at his website.
The Lorenzen Board Room Gallery will feature new work by Pendleton High School senior Alysha Martinez. This marks Martinez's second solo exhibit in the space and features new works on paper as well as paintings on canvas.
"It's been so satisfying to see Alysha mature as a serious artist," said PCA Executive Director Roberta Lavadour. "Her work is fresh and authentic, and the hard work she puts in to making art as she finds her voice is inspiring."
Both exhibits are on view through Feb. 29 and free admission is made possible through the support of Hallman Law Office. More information is available by calling 541-278-9201 or at pendletonarts.org.