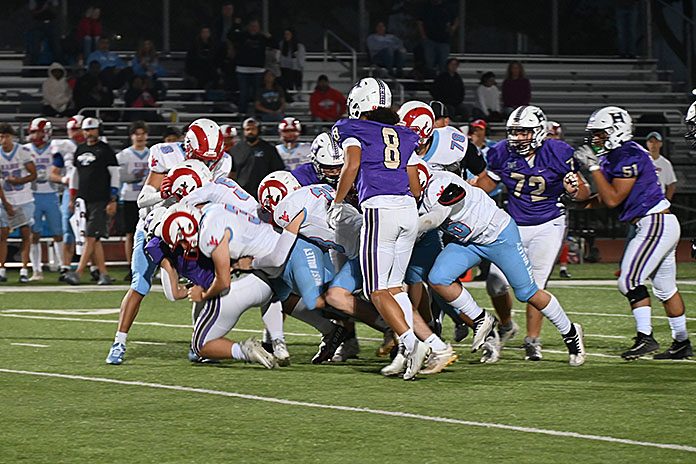 Trailing 35-27 heading into the fourth quarter, the West Valley Rams put on an offensive show in the final 12 minutes to top Hermiston, 49-42, in a nonleague game Friday night at Kennison Field.
Hermiston quarterback Isaac Corey led the Bulldogs to an opening drive score to start the game, but West Valley answered on its first drive to even the score at 7-7.
The Bulldogs went into half-time with a 28-17 lead thanks to a 78-yard touchdown pass from Corey to Landon Shilhanek with just a second left in the second quarter.
Trailing by 8 heading into the fourth, West Valley scored 22 points to cap off the victory.
The Rams' quarterback, Skylar Cassel passed for 320 yards on the night while his counterpart, Corey, had 273 yards in the air and 83 more on the ground to go with his four rushing scores.
The Bulldogs fall to 2-3 overall and remain 2-2 in conference play. They will host Chiawana in a Thursday night league game.