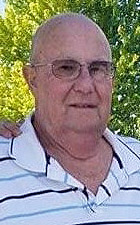 Raymond Arthur Casteel of Hermiston passed away in Hermiston on July 11, 2021 at the age of 82.
He was born on Oct. 7, 1938 in Pendleton.
First and foremost, Ray was an amazing father, a visionary and craftsman. He could see it in his mind and then just build it and as usual, everything came out beautiful. He was a truck driver for many years. He was also a big-time practical joker, and no joke was off limits. He loved making his friends and family laugh.
Ray enjoyed fishing, listening to '60s country music, his family, and spending time with his friends, Ben, Larry and Judy, whose friendship has lasted over the last 50 years. He loved all animals and always dreamed of having a pet raccoon.
He is survived by a brother, Jim Casteel; two sisters, Mary Casteel and Ruth Casteel; two daughters, Lorrie Sandoval and Patty Hackler; nine grandchildren, Pete Casteel, Ray Casteel, Robert Casteel, Josh Davis, Brandie Casteel, T.J. Sandoval, Nichole Stratton, Melissa McAllister and Angelica Romero; and 11 beautiful great grandchildren.
Ray was preceded in death by his parents, Oliver and Evelyn Casteel.
A private family service will be held.
To leave an online condolence for the family, please go to burnsmortuaryhermiston.com.
Burns Mortuary of Hermiston is in care of arrangements.