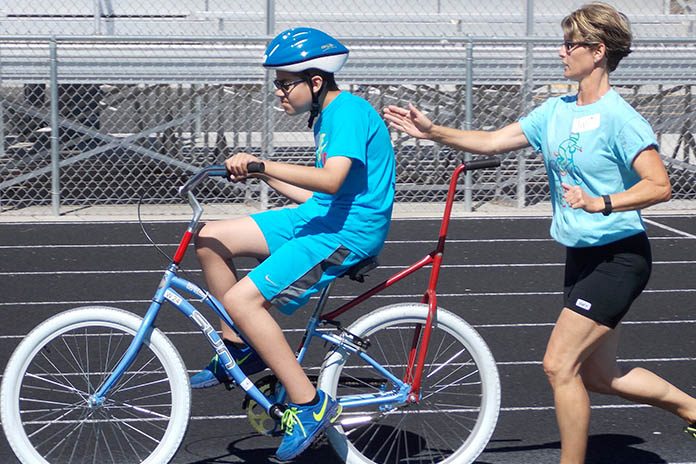 The iCan Bike program is back in Hermiston this summer and is looking for riders and volunteers.
The program, which teaches individuals with disabilities to ride a bicycle, will take place June 23-28 at Armand Larive Middle School. Registration is $99 and available by visiting the iCan Shine website.
Some scholarships are available to reduce the registration cost.
iCan Shine is a nonprofit organization that collaborates with local organizations to host camps in their communities. This camp is hosted by the Hermiston School District and Hermiston Kiwanis.
The program uses adapted equipment, trained professionals and volunteers. With 75 minutes of instruction over five days, more than 80 percent of riders learn to ride a conventional bicycle independently by the end of camp.
Volunteers are also needed for the June camp in Hermiston. Volunteers must be 15 years old or older. For information on volunteering, visit the website above.
To be eligible to enroll, riders must be at least eight years old, have a disability and be able to walk without an assistive device such as a walker or cane. For additional information about the iCan Bike camp, send an email to icanbikehermiston@gmail.com.