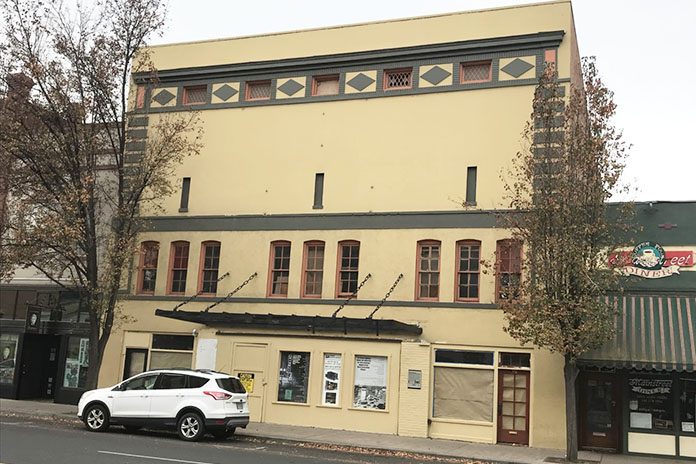 The Rivoli Theater Coalition was awarded a grant for $2,500 from the Pendleton Foundation Trust.
The grant will help pay for the completion of phase one construction, which consists of three parts: skilled demolition – which was recently completed – steel, and concrete. The Rivoli Coalition is in the process of raising the funds required to complete the steel and concrete portion of phase one construction. The grant was written by Eastern Oregon Business Source Community Development Consultant Nick Nash.
The Rivoli Coalition was founded in 2010 with the mission to turn the Rivoli Theater into the Northwest's premiere showcase for excellence in arts, information, and entertainment. While working toward this goal, the coalition has acquired the property title for the building, replaced the roof surface, removed two 400-gallon oil tanks, removed a 1,000-cubic-foot basement furnace, restored the Main Street facade, completed a detailed structural assessment, removed asbestos, and completed a preliminary architectural evaluation.
The coalition has also painted the lobby, completed electrical servicing, developed a strategic plan, completed basement subsoil excavations, conducted an archaeological dig — with assistance from Eastern Oregon University Faculty, and recently completed the first part of phase one construction. In support of this work, the coalition has raised over $650,000.