The Umatilla County Sheriff's Office is bringing back its K-9 program thanks to a $20,000 grant from the Wildhorse Foundation.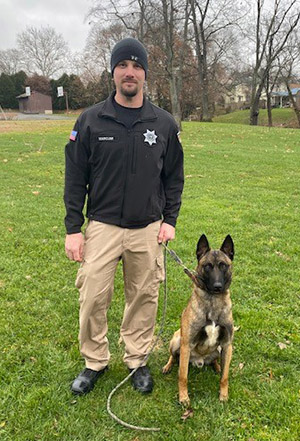 The money will be used to help fund the purchase a police K-9, and the training and equipment costs related to the program.
Public safety canines have unique abilities that allow them to perform many duties, including detecting narcotics, tracking suspects and missing or lost persons, assisting schools with drug prevention and school safety, enhancing officer safety, and helping to build positive relationships between law enforcement and our communities.
The sheriff's office formerly operated a successful K-9 program for several years until 2014, when its K-9 passed away.
UCSO Deputy Cody Marcum has selected K-9 "Skoty", an 18-month-old Belgian Malinois as his new partner. They will begin their training together in late December, and should be ready for duty in early March 2020.
The Wildhorse Foundation was formed for the purpose of formalizing charitable giving on behalf of the Wildhorse Resort & Casino and the Confederated Tribes of the Umatilla Indian Reservation and to honor their traditions of sharing with the communities in which they live and work.