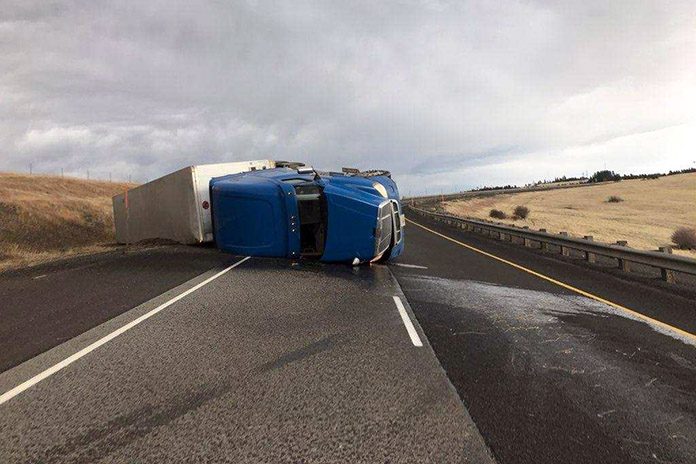 Interstate 84 from Baker County to Umatilla County was closed for several hours on Friday due to high winds.
The interstate was closed from milepost 304 in Baker County to milepost 216 in Umatilla County.
Oregon State Police troopers from Pendleton responded to the scene of a commercial motor vehicle rollover crash on Interstate 84 westbound near milepost 223.
According to the OSP, strong winds blew the tractor-trailer over.
No injuries reported.