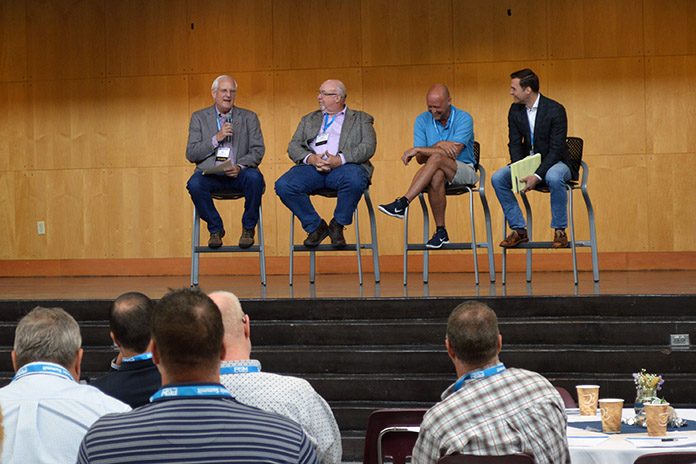 Part of the point of Friday's Eastern Oregon Economic Summit in Hermiston was to come up with the answer to the question, "How do you make the region's voice heard in the state capital?"
The answer wasn't necessarily to speak louder, but, instead, to speak more collectively and concisely.
"It's not about volume, people," said Paul Phillips of Pac/West Communications. "It's what you say, where you say it, who you say it to and how you back it up."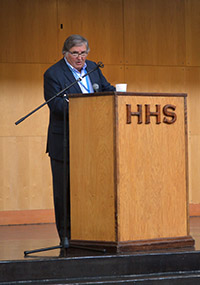 Phillips followed a panel of state legislators who talked about how the few (rural Oregonians) can work with the many (the state's west side) to benefit everyone.
Rep. Greg Smith (R-Heppner), who just completed his 10th term in the State House, said three numbers matter most when trying to pass legislation: 31, 16, and 1.
"You can have the greatest idea in the world," he said Friday. "But if you don't have 31 votes in the House, 16 votes in the Senate and one governor to sign it, you have nothing more than a great idea."
That gets tougher and tougher in today's political reality. Whether it is local, state or national politics, partisanship and polarization have made passing anything other than the most noncontroversial bills difficult.
"The time when we used to pass a great deal of legislation is becoming less and less common," said Sen. Bill Hansell (R-Athena). "You have to find a way to operate in this new, challenging situation where everything is more polarized."
Smith said they key is building relationships.
"It's critical for rural legislators to build collaborative partnerships with folks on the other side of the state," he said.
Rep. Dan Rayfield was the lone Democrat on Friday's panel. He represents House District 16, which covers Corvallis and Philomath. He backed up Smith's remarks and praised Smith and other Eastern Oregon lawmakers for their willingness to work with those on the other side of the aisle.
"Eastern Oregon has some of the best representatives and senators in the Legislature and they do it by building relationships," said Rayfield. "In the last legislative session, we had some historic investments in Eastern Oregon. That doesn't happen without representatives and senators working together."
Rep. Lynn Findley's district covers Baker, Malheur, Grant, Harney counties and parts of Lake County, said it's possible to compromise with a fellow legislator without compromising your principles. For example, even though he and his constituents don't like taxes, he voted to raise taxes to help fund the 9-1-1 bill that was badly need in rural Oregon to shore up emergency call centers.
"This was not an Eastern Oregon issue," he said. "It was a statewide issue and needed funding."
Phillips said the key to success in state politics is the three R's – retain, recruit and request.
"It's important that you retain what you have and recruit what you need," he said. "Have an agenda that is clear and ask your state legislators to help."
Phillips praised Rep. Greg Walden (R-Hood River) for his ability to listen to constituents and get important legislation passed.
"Greg Walden has been the best voice in Oregon on economic development – so use him," Phillips said.
Finally, said Phillips, do what you can and move on from what you can't get done.
"Determine what is possible and don't waste time on what is impossible," he said.