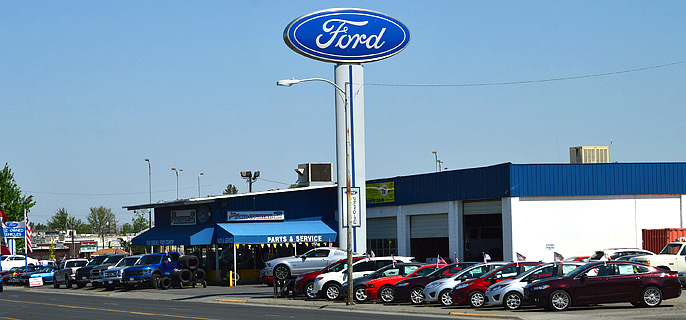 Across the United States, educational programs are being cut annually, primarily due to growing budgetary constraints and lack of funding.
The budget cuts to schools programs mean many students are missing valuable opportunities to expand their knowledge and diversify their interests, as well as the chance to have a little fun. Tom Denchel Ford Country wants to keep these opportunities available for students of the Hermiston School District.
Tom Denchel Ford Country is bringing Ford Motor Company's Drive 4 UR School program back to the Hermiston community in an effort to raise up to $6,000 for the Hermiston School District's Outdoor School Program. For every person who takes the wheel and test drives a new Ford vehicle at Sunset Elementary School on May 18, Tom Denchel Ford Country and Ford Motor Company will donate $20 to the Hermiston School District in support of the fifth-grade Outdoor School program.
The event, which will be held from 8 a.m. to 5 p.m., will feature many vehicles from Ford's line-up, including hybrids and electric vehicles, trucks, crossovers, and cars. On-site dealership staff will be able to assist with all Ford vehicles and provide additional information about each vehicle available for test drive.
Since the start of Ford's Drive 4 UR School program in 2007, more than $16 million in donations have been generated for school districts nationwide.
To participate in the May 18 event, individuals are asked to pre-select a time slot by visiting a Hermiston elementary school main office, or visit Sunset Elementary School between 8 a.m. and 5 p.m. on Saturday, May 18.