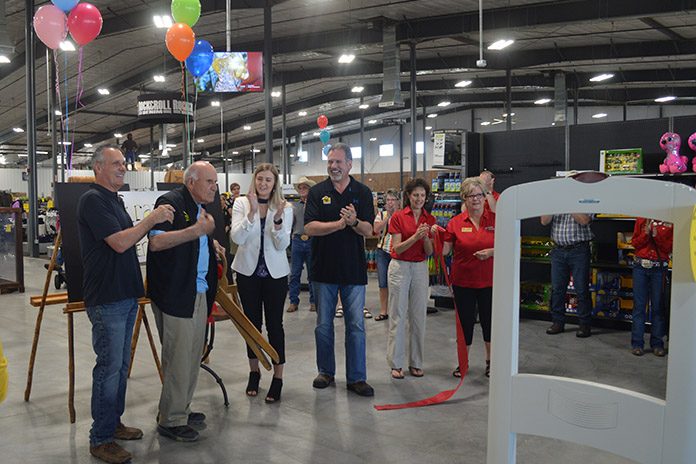 Some people have been patiently (or not so patiently) waiting for Ranch and Home to open in Hermiston since the day the owners announced plans several years ago to build a store in town.
But for the Dress family, it's been a 41-year wait.
"My dad (George Dress) had his eye on Hermiston when he opened the first one in Pasco 41 years ago," said Bill Dress, who along with his dad and brother, Jeff, are partners in the family business. "So we're excited to finally be here."
Friday saw the Hermiston Chamber of Commerce welcome the business to town with an official grand opening of the fourth Ranch and Home opened by the Dress family. The first – in Pasco – opened in 1974, followed by Kennewick in 2000, Milton-Freewater in 2012 and finally Hermiston.
"We want to be a great member of the community," said Bill Dress.
The 118,000-square-foot building has 50 employees. And although it does not have a sign on the building yet, it's easy to spot along Highway 395 just past Hermiston Foods.
"The sign is coming" Dress said.