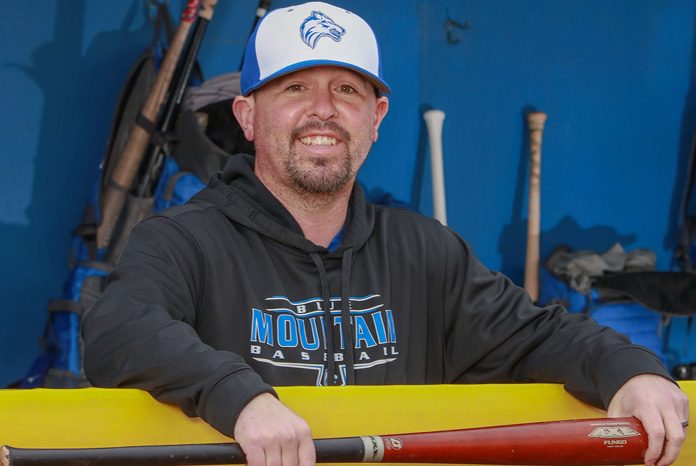 The Timberwolves' 5-2 win over Grays Harbor College at home on March 1 didn't just improve Blue Mountain Community College baseball's record to 4-4, but it notched a major milestone for Head Coach Brad Baker.
The defeat over the Chokers was Baker's 100th win as head coach for the Timberwolves. Baker, who is in his seventh season as the Timberwolves' head coach and also serves as BMCC's assistant athletic director, said he knew a win that day would land him the honor, but said it didn't weigh on him going into the game. He said, however, he has an inkling his assistant coaches may have given some of the players a heads up – after the Timberwolves secured the win, players doused Baker with a cooler of water.
Reaching 100 wins means a lot to Baker, who also was a two-season pitcher for the Timberwolves when he was a BMCC student in 2003-04.
"The year before I took over as head coach, the team's record was 3 (wins) and 41 (losses)," Baker said. "We've kept improving every year. To get to 100 wins speaks a lot for all the great student-athletes I've been able to coach and the assistant coaches I've gotten to work with."
Last year, in the 2019 season, Baker led the Timberwolves to a 22-win overall season, the second-highest in BMCC baseball history (the record is 24). With a 7-5 record to start off the 2020 season, Baker hopes to surpass that this year, with the goal of making the NWAC East Region playoffs. He said he's proud of what the team has accomplished so far.
"This team so far has done a great job coming back from games, no matter what the score," Baker said. "They've already had four come-from-behind victories. They're tough." Since that milestone March 1 game, the Timberwolves have won another three games and lost one.