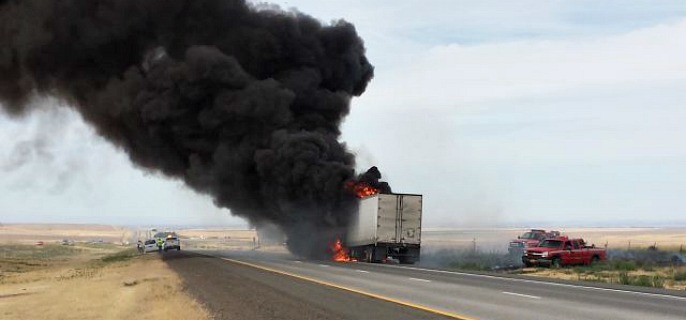 Firefighters are working a fully engulfed commercial truck fire along the westbound lanes of Interstate 84 near milepost 198 west of Pendleton. The westbound lanes are closed to traffic and updates for travelers can be monitored on TripCheck.com.
According to the Oregon State Police, a report was received around 12:13 p.m. on Monday of a truck fire westbound on Interstate 84 near milepost 198. The trailer was transporting produce and the driver got out uninjured. A grass fire also started but was extinguished by responding firefighters.
No other information is available at this time.