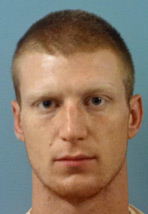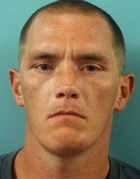 Cooperation between the Umatilla County Sheriff's Department and the Hermiston Police Department led to the arrests of two men on Wednesday.
Around 10:13 a.m., HPD received a call from the Umatilla County Sheriff's Office dispatch center, informing the department of two males that tried to pawn or sell questionable items in Pendleton.
Hermiston officers called Columbia Outdoor in Hermiston to advise it of the description of the two men. It just so happened that the two men in question were in the store at the time.
Officers detained the men, who allegedly were in possession of tools, a gold watch, and a camera. Officers also discovered the vehicle the pair was using was stolen out of Colorado.
Officers arrested Trevor A. Smith, 25, of Craig, Colo., and Johnathan R. Haines, 30, of La Grande. Smith was charged with possession of a stolen vehicle and had two out-of-state arrest warrants. Haines was charged with unauthorized use of a motor vehicle. Both were lodged at the Umatilla County Jail in Pendleton.
Hermiston Police Chief Jason Edmiston said the department is attempting to find out if the property the two had on them was stolen.