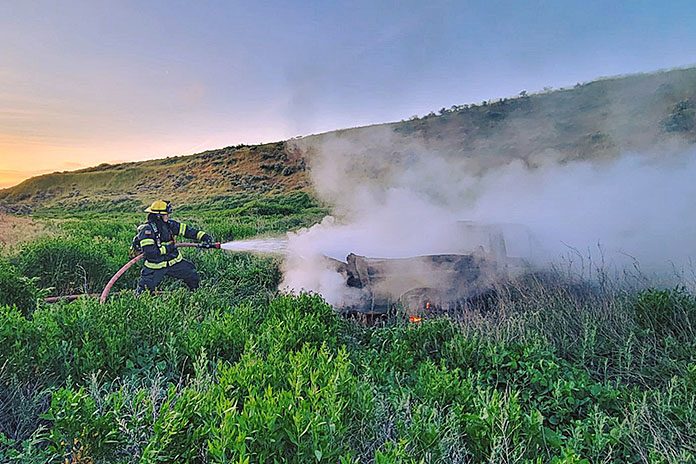 Umatilla County Fire District #1 responded to a vehicle fire early Thursday morning on Holdman Road and Highway 37.
The call came in around 4:55 a.m. Crews arrived to find a pick-up truck fully involved in the middle of a field and quickly extinguished the flames by running 300 feet of hose down to the vehicle from Engine 22.
No injuries were reported. The cause of the fire is currently under investigation.