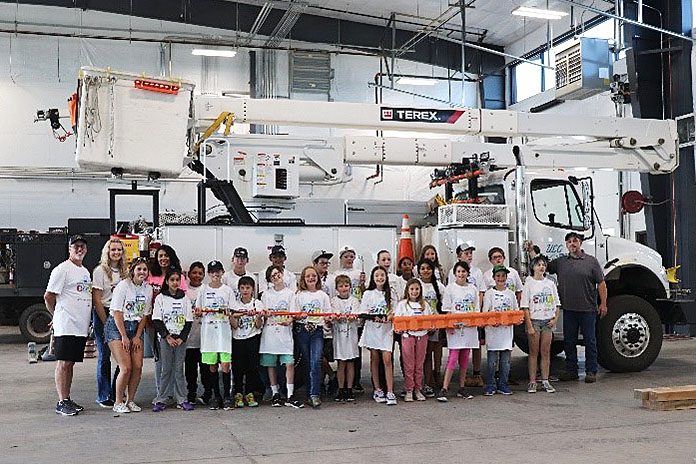 The summer months are full of electrifying opportunities to engage with students in eastern Oregon. Umatilla Electric Cooperative (UEC) had the opportunity to host over 150 elementary students in the month of July at their headquarters in Hermiston.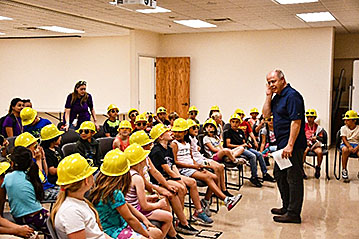 Second graders involved with the Hermiston School District's Summer School Program visited the cooperative in July. Students learned about electrical safety from UEC's public relations team and were also able to tour the yard where they heard from Fleet Specialist Mike Sallee about powerline safety, tools and equipment used in the industry, and explored the inside of a line truck.
Two weeks later, fifth-grade students attending the Port of Morrow's Nuts, Bolts, and Thingamajigs Camp visited the Boardman Operations Center on July 29. UEC led the students through various equipment and tools that crews use to operate on UEC's infrastructure. Students were also able to get some hands-on action using hot sticks and even participated in fun relay races throughout the visit.
"We are very fortunate to have such great educational partners and to have the opportunity to show students the various careers available in the industry," says Lisa McMeen, UEC vice president of administration.