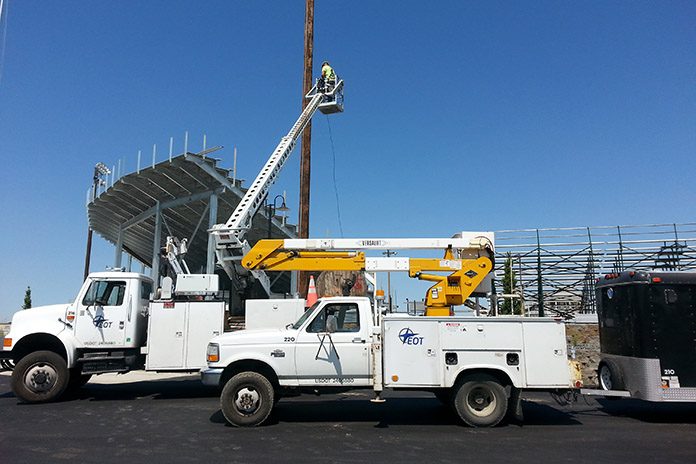 By Joseph Franell
As guests, vendors, contestants and volunteers spent the week at the Eastern Oregon Trade and Event Center (EOTEC) for the new Umatilla County Fair and Farm-City Pro Rodeo, there was a lot going on in cyber-space.
The new venue is arguably the best connected in Oregon and perhaps in the Pacific Northwest. With more than 25 miles of fiber optics and dozens of commercial wireless access points on site, people could connect online like never before, thanks to Eastern Oregon Telecom.
In fact, while at the fair and rodeo, people initiated 7.75 million web sessions, downloading more than 680 Gigabytes of data! How much is that? It is the equivalent of more than 680,000 500-page books or 228,800 digital photos.
As you might guess, much of the activity online was on social media. Sharing our experiences with others is a part of what ties us together. Social media is a great tool for doing just that. Having the ability to connect while at the fair and rodeo enhances the experience.
Additionally, having such a well-connected venue will allow EOTEC to more effectively market the property and attract more events to our area.
Being well connected is a good thing.
Joseph Franell is the CEO of Eastern Oregon Telecom in Hermiston.