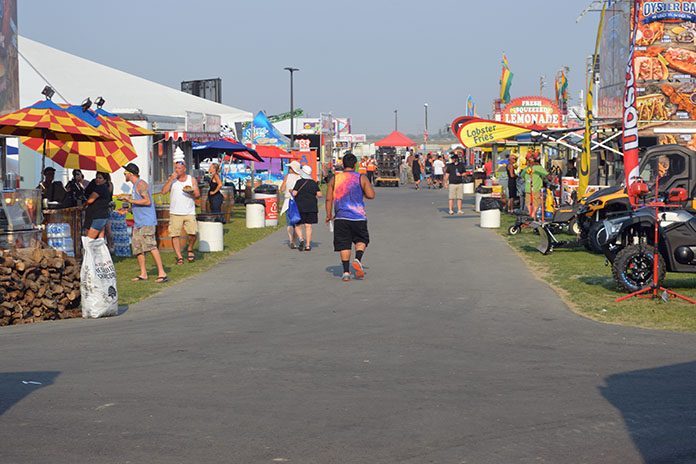 The summer heat wave has arrived just in time for the 2019 Umatilla County Fair kickoff.
Temperatures will reach triple digits today and tomorrow before cooling off for the final three days of the fair.
Gates open today and every day at 9 a.m. at the fairgrounds located at the Eastern Oregon Trade & Event Center.
The big news this year is children 10 and under get into the fair free – all week. The carnival rides begin at 2 p.m. today through Friday and noon on Saturday, the final day of the fair.
The headline entertainment tonight is Tracy Byrd. The country singer first broke big in 1993 with his self-titled debut album. The multi-platinum artist released his most recent album, All American Texan, in the fall of 2016. Byrd takes the stage tonight at 9 p.m.
On Wednesday, the Farm-City Pro Rodeo gets under way, as well.
If you want to save some gas money, the city of Hermiston and Kayak Public Transit are providing free shuttle service to the fair each day from 4 p.m. to 1 a.m. Just park downtown to catch the shuttle at Hermiston City Hall.
For more information, visit the fair website.