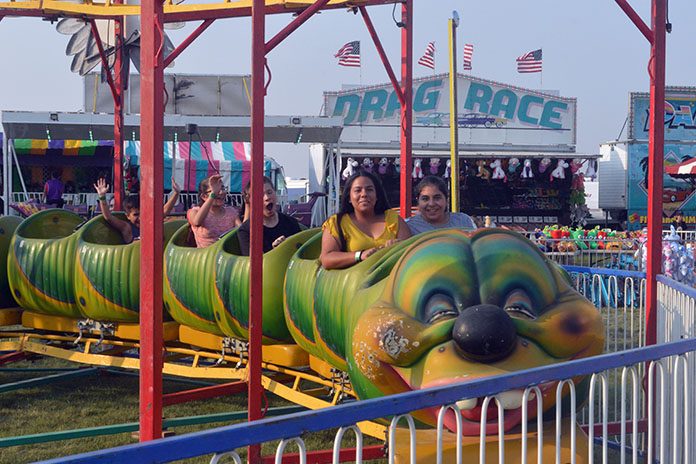 Day 1 of the 2018 Umatilla County Fair got off to a smooth start on Tuesday with the crowds enjoying the entertainment, rides, food and – of course – cold beverages to help beat the heat.
For those who didn't make it out to the Eastern Oregon Trade & Event Center on Tuesday, here's what's in store for Wednesday and the rest of the week.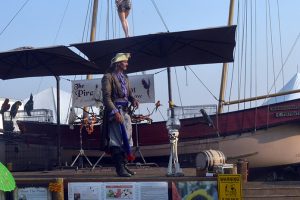 The headliner for tonight is Ned LeDoux, who follows Tuesday's headliner, Sawyer Brown. But there's more than music to keep you entertained throughout the fairgrounds this week. Here's a list of some of the acts to catch:
The Pirate's Parrot Show features Walla Walla native Chris Biro gives a fun, educational and interactive show with his collection of parrots
Matt Baker's Comedy & Stunt Show
The Free Curiosity Museum complete with headless chickens and more
Kids Camp sponsored by Family Health Associates and FHA Wellness Center, both in Hermiston
A Walk on the Wild Side featuring rare exotic animals including a tiger, lynx, camels and more
A zipline for those daring enough
The Budweiser Clydesdales,
Hypnotist Chris Mabrey
Magician and comedian Louie Foxx
Good John's Magic and Medicine Show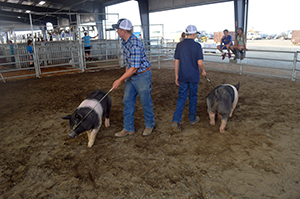 The fair is also putting on its favorite contests throughout the week. Today will feature the Backyard BBQ Contest. On Thursday, the RDO Kids' Tractor Pull gets under way at 4 p.m. A pair of popular contests takes place on Saturday – the Cutest Baby Contest sponsored by KOHU/The Q takes place at 10 a.m., and at 2 p.m. will be the watermelon seed spitting contest.
Tonight is the kick off to the Farm-City Pro Rodeo with Family Night. The action gets under way at 7:45. For more information on the fair, visit the fair website. For more information on the rodeo, visit the Farm-City website.