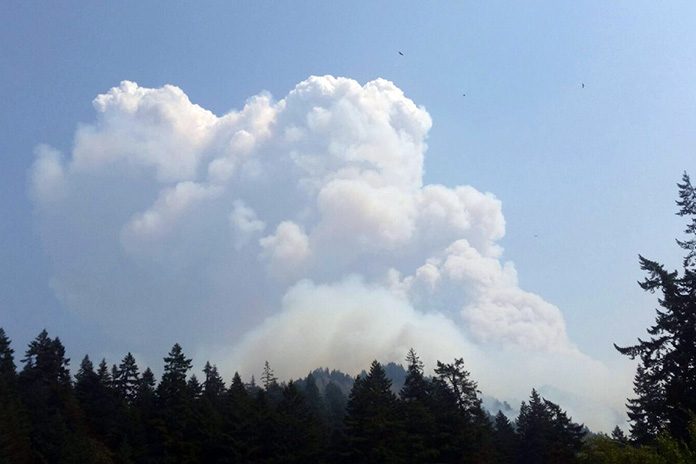 The Umatilla County Health Department advises communities throughout Umatilla County to limit outdoor exercise and to stay indoors in well ventilated areas to the extent possible.
Due to the wildfires burning throughout Oregon and the Pacific Northwest, the current air quality for Pendleton is rated as Yellow or Moderate. This means that air quality is acceptable; however, for some pollutants there may be a moderate health concern for a very small number of people who are unusually sensitive to air pollution.
The National Weather Service on Wednesday issued an air quality warning that is in effect until noon on Friday, Sept. 8.
Current air quality ratings for both Walla Walla and Kennewick are Red or Unhealthy meaning that everyone should limit time spent outdoors. Everyone should avoid exercising outdoors (including sports teams) and choose non-strenuous indoor activities. People with asthma, respiratory infection, diabetes, lung or heart disease, or have had a stroke should stay indoors. Infants, children, pregnant women and adults over age 65 should also stay indoors.
Oregon continues to monitor air quality throughout the state and updated reports can be found at the Oregon Department of Environmental Quality website.
Umatilla County Health Department will continue to monitor the air quality reports and issues warnings and press releases as indicated by changes in the situation. Please contact the department at 541-278-5432 if you have further questions or concerns regarding air quality or any other health matter.