The Umatilla County Sheriff's Office Search and Rescue was awarded the Search and Rescue Command Council Program of the Year Award.
The award was given during the annual Oregon State Sheriff's Association awards ceremony.
The unit was recognized for "exceptional responses" during 2020. The nomination letter, written by Emergency Manager Tom Roberts, emphasized the unit's "exceptional responses" as well as the wide variety of challenges faced by the unit this year.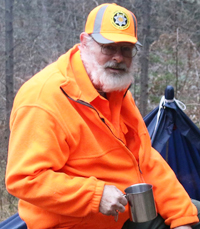 "In addition to the normal calls for lost individuals, the team responded to multiple mutual aid requests, four fire evacuation calls, assisted whenever needed with our COVID-19 pandemic logistic needs, and two flood responses, one of which received a federal disaster declaration and was described by Gov. Kate Brown as one of the largest evacuations in state history," Roberts wrote.
Also during the ceremony, volunteer searchers Bob English and Bill Morris were also selected as the Command Council's Volunteers of the Year. During the February flood, English and Morris were tasked with locating and extracting victims on the Umatilla River near Thorn Hollow.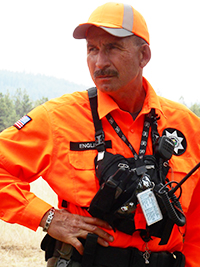 After helping several individuals and assisting with the successful air extraction of four individuals trapped in their house, the pair found themselves trapped by rapidly rising waters. They spent the night at a residence on high ground. The next morning, they were extracted by Chinook helicopter and continued assisting trapped residents.
Morris continued to work on recon and working at roadblocks. English went on to serve as operations chief for the entire rescue effort.
"We are very fortunate to have them on our team, and enthusiastically support their nomination for this award," wrote Roberts.
The ceremony was held virtually this year due to the COVID-19 pandemic.