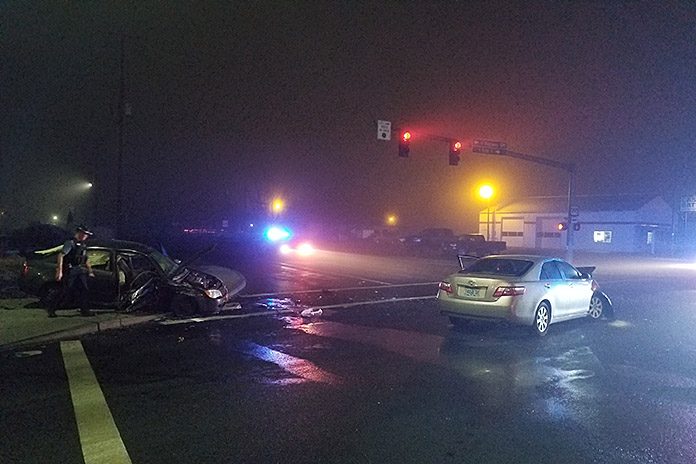 A Umatilla woman has been charged with manslaughter after a collision on Highway 395 left one person dead and another injured Friday evening in Hermiston.
Michelle Dawn Fry, 45, was also charged Friday with DUII, assault and reckless driving.
According to the Oregon State Police (OSP), Fry was operating a 2009 Toyota Camry and traveling northbound on Highway 395 when she ran a red light and collided with a 2006 KIA Spectra driven by Elidio Salas De La Paz, 77. Salas and his wife, Alicia Salas, 75, were taken to Good Shepherd Medical Center where she was pronounced dead.
Fry was lodged in the Umatilla County Jail.
OSP was assisted by the Oregon Department of Transportation, Umatilla County Fire District #1, Umatilla County Sheriff's Office and Hermiston Police Department.