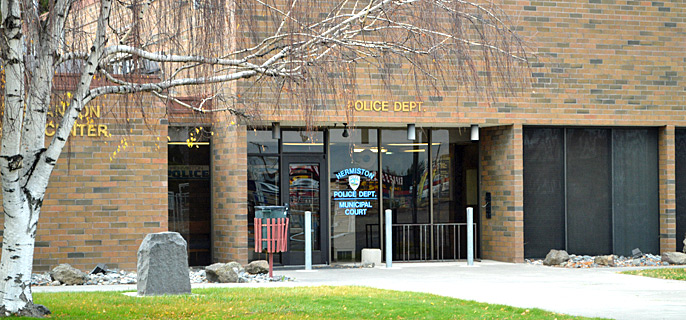 Crime levels in Hermiston were unchanged in 2015 from the previous year, but overall crime a year ago is down 35 percent from the city's 10-year average, according to quarterly statistics released by the Hermiston Police Department.
Among the highlights from the report is news that violent crime – homicide, rape, robbery and aggravated assault – are down 13 percent from a year ago and down 50 percent from the 10-year average. Specifically, robbery is down 71 percent from last year and down 60 percent from the 10-year average.
Hermiston Police Chief Jason Edmiston said there have been relatively few cases of aggravated assault over the last four years, it has ticked higher the past two year and "is something we will want to monitor for causation purposes."
And while property crime was up 1 percent from a year ago, it is down 34 percent from the 10-year average.
Edmiston said he was particularly pleased with the decrease in burglaries in Hermiston over the past year.
"We experienced a 29-percent drop in burglaries from last year which is something we continue to focus on since my appointment in 2012," he said. "The 53 incidents of burglary in 2015 is the lowest we have experienced in 10 years."
And while larceny increased by 6 percent in 2015, the number of larceny cases last year was the second lowest in the past decade.
"It is important to remember the Hermiston Police Department is a full service agency meaning we track all theft complaints that come to us whereas this may not be the case with all agencies in Oregon," Edmiston said.