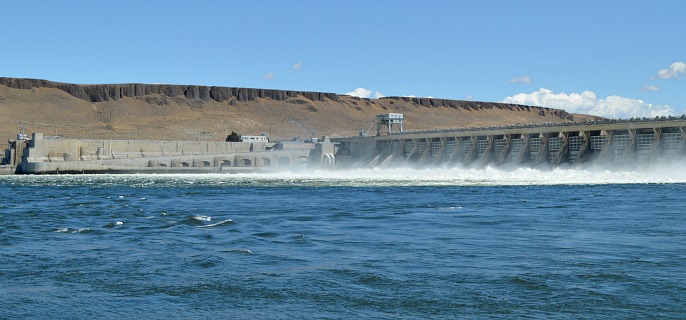 The U.S. Army Corps of Engineers is encouraging the public to celebrate National Public Lands Day (NPLD) on Saturday, Sept. 27, from 10 a.m. to 2 p.m. at McNary Lock and Dam located on the Columbia River near Umatilla.
Volunteers can help Corps rangers plant trees in the McNary Wildlife Nature Area, downstream of the dam on the Oregon shoreline.
Individuals and groups interested in volunteering should meet park rangers at the Pacific Salmon Visitor Information Center at 10 a.m. Volunteers should dress for the weather and environmental conditions – long pants provide the best protection against shrubbery and biting insects in this wildlife nature area. Also, bring gloves and wear sturdy work shoes. The Corps will provide tools necessary for planting the trees. Water is available at the visitor center – volunteers are encouraged to bring their own water bottles to fill.
For more information about this National Public Lands Day volunteer event, contact Corps of Engineers rangers at 541-922-2268.
National Public Lands Day is the nation's largest, single-day volunteer event to benefit public lands. Officially the last Saturday of September, organizers anticipate tens of thousands of Americans of all ages will participate nationwide, volunteering their time and effort to help restore the beauty and vitality of our public lands.
Whether you join a formal public lands event or just grab a trash bag to help pick up litter as you walk the trails in a nature area or park, your efforts help preserve the beauty of public lands for everyone to enjoy. Anyone who enjoys fun in the great outdoors is encouraged to lend a helping hand to America's lands.
National Public Lands Day began in 1994 with three federal agencies and 700 volunteers. Last year, 175,000 volunteers worked in more than 2,237 locations across the nation. Now, seven federal agencies, as well as nonprofit organizations and state, regional and local governments participate in the annual day of caring for public lands. For more information about National Public Lands Day, visit their website.